1997 N.A.M.E.S. Exhibition
In April of 1997, Tom Moore and his wife Beverly, Barry and Janet Tobias, Don Foster, his grandson, and Tom Herbert made a trip to the North American Model Engineering Society Exhibition in Wyandotte, Michigan. The exhibition was held in the Yack Arena, which is used for hockey games, and filled the entire floor of the arena. There were modelers from all over the northeastern United States, as well as manufacturers and suppliers.
Shown below are some of the models on display at the show: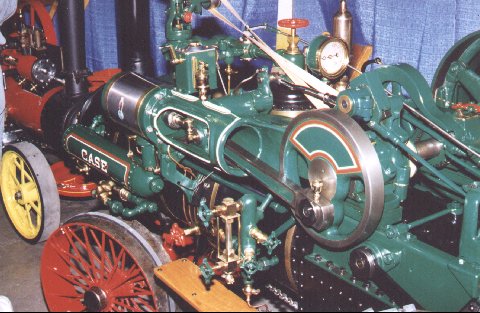 An engine view of a very large 6" scale Case traction engine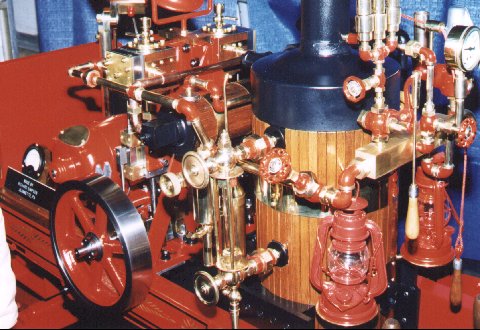 The boiler and engine of a steam-powered fire engine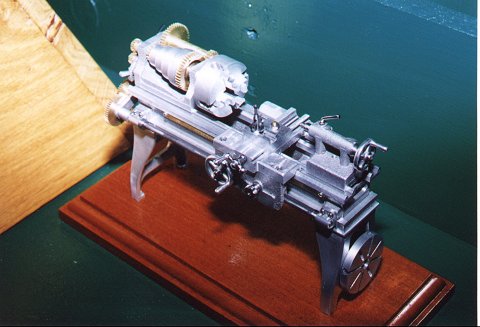 Click here for closeup view.
A 1" scale engine lathe, built from a PM Research casting kit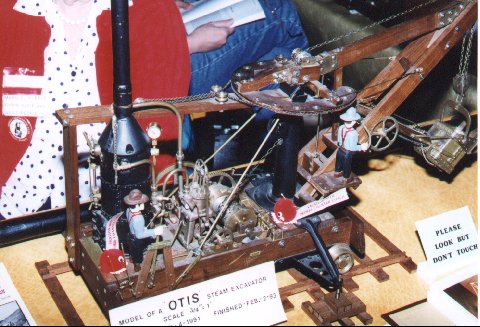 A scale model of an Otis steam excavator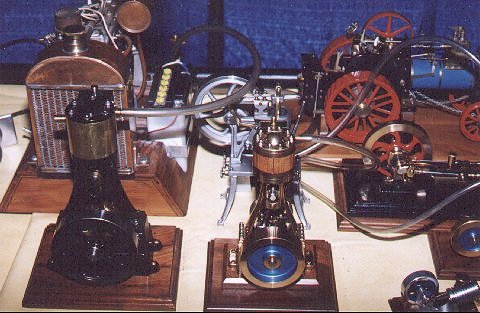 The display of one very prodigious craftsman
Even though it was a fair trip from Houston, the trip was worth it! We had never, with the exception of Barry Tobias, who makes the trip to London each year, seen so many fine models in one place before.